Smith & Rodger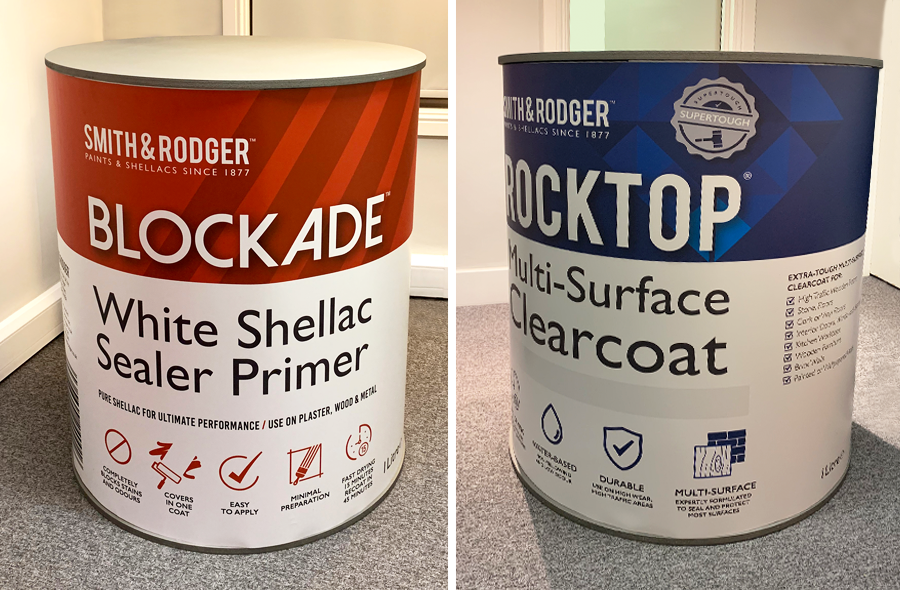 We were approached by this family run paint and wood finishes company based in Glasgow. The business started out 1877 as a producer of the highest quality of wood finishes. It has since evolved and is also now a commercial paint supplier.
The team were attending the annual National Painting & Decorating show in Birmingham in November 2019 and wanted something to help them stand out from their competitors as well as promote their latest paint. They approached us, based on a recommendation from another client (which is always a lovely way to get business), to create a bespoke exhibition display.
We worked with them on the message and look they wanted to portray, taking time to understand their traditional background while encouraging a contemporary approach to the project. So, we settled on something you couldn't miss – a paint pot, but a MASSIVE one! Supersize Tins in fact! Simple idea but with a great impact. From the concept to design and production to transportation, we managed it all. In addition to the paint pot, we designed and produced leaflets, tension displays and PVC banners.
Each of the elements was designed for use at a variety of shows so it was important that we used quality products that can be used frequently which reduces the risk of wear and tear.
The overall effect had a great impact and they enjoyed increased footfall to the stand as well as a lot of interest in the giant tins!
We're looking forward to the next design project with these guys as they're a great client to work with.
"We recently employed Platinum to design and produce our stand for The National Paint & Decorating Show. We could not have been happier. The giant tins of Blockade & Rocktop looked fantastic and have already be used again for another exhibition. Cleverly designed, they should last us for years. PC was a delight to deal with and we look forward to working with them in the future." Ian McAslan, Smith & Rodger