Clare Blatherwick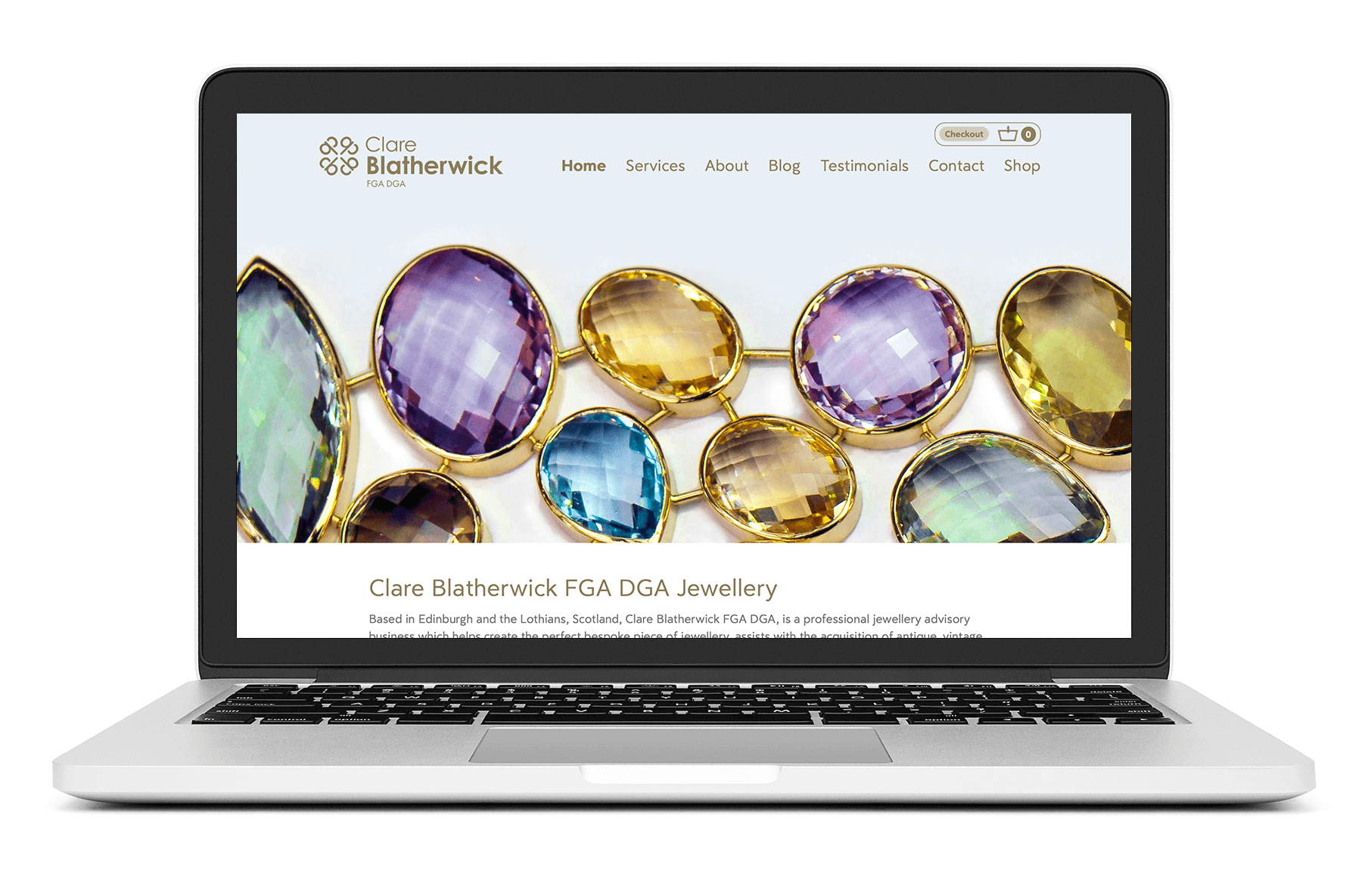 With over twenty years in the jewellery business, Clare Blatherwick is one of the most experienced jewellery professionals in Scotland. Before launching her business in 2017, Clare spent 10 years as Head of Jewellery in Scotland for Bonhams, one of the world's largest auctioneers. When she contacted us to discuss a re-branding of her site, we jumped at the chance to work with her.
Our initial discussions centred around re-skinning her current website but we agreed the best way forward was to re-build it, in order to give it the impact she was looking for. However beforehand, we suggested slightly evolving her logo to make it sharper and easier to recognise. Her name is now stacked cleanly to the right of the image we created, using Clare's initials. We then used this cleaner logo to update her business cards and letterhead to ensure consistency across all her communications.
The website now has a much fresher look and showcases her talents beautifully. Jewellery photography is notoriously hard to get right but the images are testament to her outstanding work.
We have now completed a bespoke online web shop for Clare so her products can reach an even wider audience. The range includes antique, vintage and modern jewellery, all stunningly presented.

"I can't speak highly enough of Platinum and the team there. I was introduced to them as I was looking for someone to help redesign my website and help me with SEO etc. They are creative, efficient and really 'get' their clients and what they are trying to achieve. They are also brilliant at helping when clients, like me, don't understand the terminologies used or reason for particular processes. I put my trust in them and it totally paid off. I'm delighted to continue working with them as my business grows and we use the webpage in different ways.
Clare Blatherwick